---
American V8 Engines - General Information



CHRYSLER FORD and CHEVROLET V8

As you can see we have built and done few conversions over the years from Swamp Thing to the Granada Scorpio 302 conversion ( see pictures ) you can also check out my profile page for further information.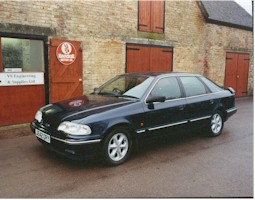 Granada Scorpio V8 - the car that Ford never built, and the ultimate street-sleeper. Originally outshopped with EFi, this particular example later graduated to a quad downdraft Weber set up for even more off-the-line 'grunt'. If you own it now, we'd love to hear from you....



FORD V8 ENGINES



We can offer fully built Ford 302 331 and 347 Cubic Inch engines in various states of tune from budget to full race specification.

We also do work on all ford V8 from the Y block variants 292 312 352 390 410
427 428 this also includes the 427 side oiler Cobra Engine and the 427 SOHC
Engine and stroker versions of the above, example is the 428 crank fitted in 427 block = 454 CI engine.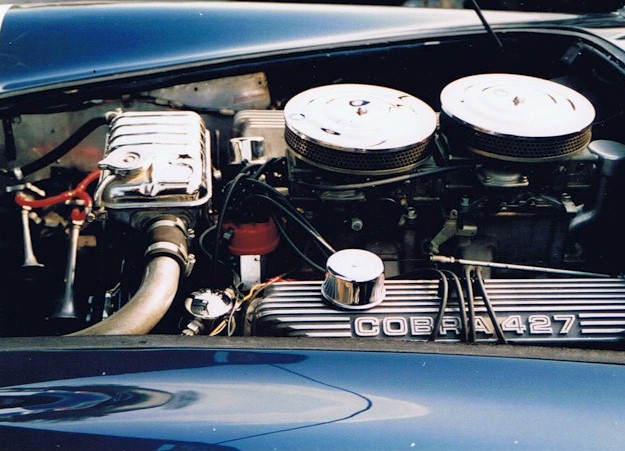 AC Cobra big block. An example of Carroll Shelby's 'too much, is just right' engine tuning philosophy.

We also have done a lot of work on the later small block ford 221 260 289 302 351 Windsor variants, there is also stroker kits for the 351 Windsor engine upto 454 Ci engines , aluminium heads and blocks available for the above plus cams roller rockers various carb systems and fuel injection so a lot to choose from.

Note ford did make 255 Cubic Inch based on the the above small block its an odd ball engine its not worth messing with. And there is the Cleveland family of engines there were a few variants you need to know about, The sort after ones are the early 351ci 1969 1970 engines the 4 V heads had a closed chamber quench heads , also there is the 302 Boss engine this was a 302 Windsor engine with Cleveland style heads there were a lot of other changes in these engines and they are very rare, other Cleveland engines are 302 this was a built in Australia same block as a 351C shorter stroke ( This is not a Boss engine )

Then there is the 351 C 4V. Early engines had 11.1 comp ratio with Quench heads, later 4V heads had open chamber 9.1 Cylinder heads. Then they made a high deck Cleveland this was known as 351 M short stroke in 400 block, and 400. Both engines are not worth messing with.

Ford Modular 4.6 5.4 and the V10 6.8 litre engine as with this engine we have done a lot of work as fitted to the Ford Lightening supercharged truck engine Mustang also the MG 260 ( we fitted a procharger and stroker five litre kit to the MG it put out 600 BHP and 480 FT LBS of torque Awesome !!) there are a lot of tuning parts available for this engine.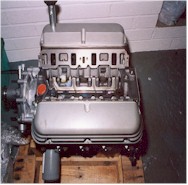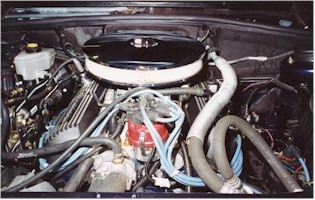 GT 40 engine (left) as once available off the shelf from Ford in the late 90s, and shoehorned into a UK/European Granada/Scorpio engine bay.

Lastly the big block 429 460 CI Family of engines as with these engine there is a lot of tuning parts available from aluminium block, heads and stroker kits upto 600 Cubic Inch engines.



CHEVROLET



As most of us know the very first small block Chevy V8 was the 265 Cubic Inch engine and from that we got the 283 (302 can am engine ) 305 307 327 350 and 400 all in a small block with various strokes and bores .As for tuning what can be done has been done to these engines with various combinations of stroke and bores from 383 to 454 Cubic inch engines all in a small block they also made a 262 for short time this was dropped as was the Ford 255 engine. There are aluminium blocks heads and to build a real power house of an engine

Then there is the big block engines 396 400 406 427 and 454 Cubic Inch engines you only have to look at Swamp Thing engine to see what can be done to these but there also the aluminium blocks and heads plus all the other race parts available

The later modern Chevy engines are of aluminium design In the guise of the LS
family of engines there are a lot of tuning parts available for these engines.



CHRYSLER DODGE PLYMOUTH ENGINES



273 318 340 360 Cubic Inch Small block engines
361 383 400 426 wedge and 426 hemi and 440 Ci engines.

For the later versions of Chrysler / Dodge Engines check out our Viper V10 Page on the work weve done on this engine.

Parts are still available for the earlyier engines, so please call with your requirements.

We can also supply parts just call us with your requirements we are happy to help anyone who purchases from us on there self build projects with technical information and advice.


---