---
FORD V6 'COLOGNE' Price List
February - 2017
"BRINGING POWER TO THE FORD V6 PEOPLE"
Why pay more "bucks" for less "bang"? Our Cologne V6 components deliver more horsepower and reliability for less – because we're passing on the savings of running a low-overhead operation onto you, our customers!
BLOCK ASSEMBLIES - 'ULTIMAX'
Block assemblies Large capacity 3.5 Litre for 2.8 -2.9 and Cosworth V6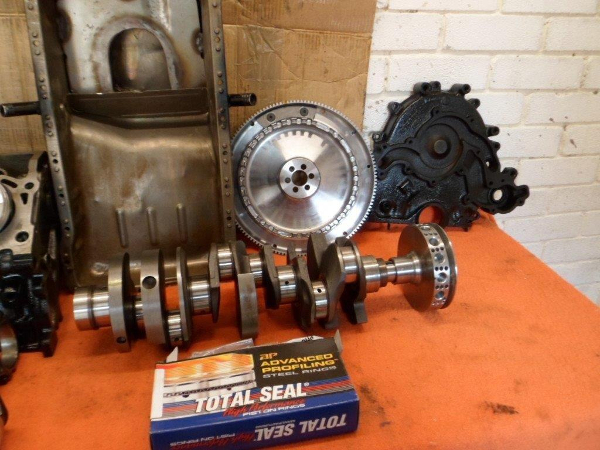 RND Engineering long throw 'stroker' crank as supplied, with custom harmonic balancer.

Specification
Block stripped cleaned rebored +.030 thou.
New stroker crankshaft.
Rods lightened stress relieved polished on the beams A.R.P Rod Bolts Fitted
New pistons and rings.
Assembly race balanced with flywheel and front damper
Short Block Assembly - Exchange Price £P.O.A.
NOTE -
Built on customer's own core unit


CYLINDER HEADS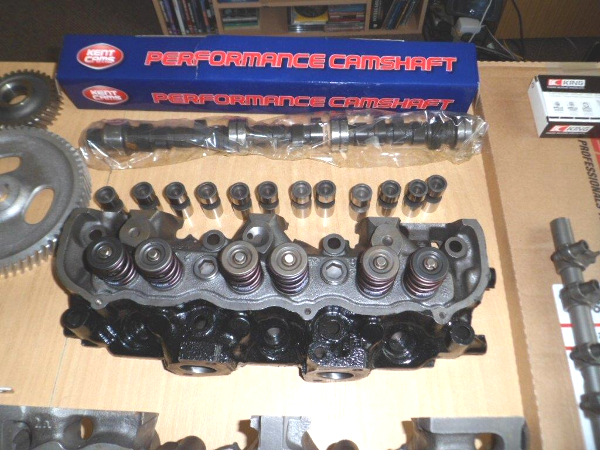 Cylinder head package for Ford V6 'Cologne'. Timing gears, performance camshaft to suit your application, and matching followers.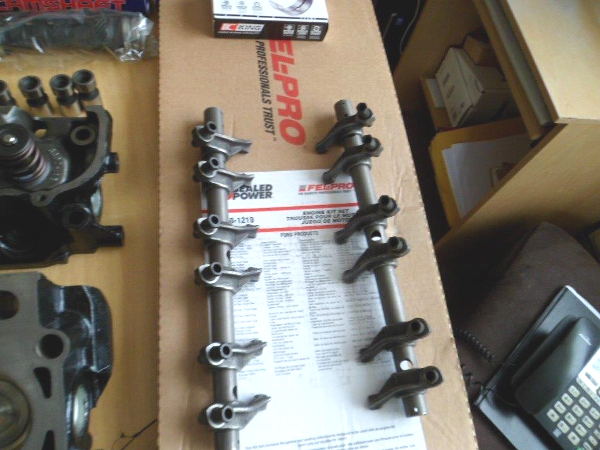 Ford V6 'Cologne' rocker arms and shafts.

Modified push rod heads 2.8 2.9 various stages, per pair £P.O.A.
Cosworth V6 heads fully modified, per pair £P.O.A.


NOTE -
All heads built on customer's own core units.


OTHER INFORMATION
WARRANTY
We offer a two year/24,000 mile warranty on all our engines and a one year warranty on our parts. Full details are available in our separate warranty terms document.
IMPORTANT CUSTOMER INFORMATION

Engine rebuild prices are based on the customer supplying a serviceable core engine. If, after inspection, your car's engine requires additional work to make it suitable for rebuilding by RND Engineering, we will not go ahead with the work until we have discussed the cost implications – if any – with you.

If you do not have a suitable core, please contact us, as we may be able to source one for you. Payment must be received in full before collection, delivery or despatch from our workshops will be authorised of customers' cars, part-built engine assemblies or other components.

Prices quoted for all assemblies built on a customer supplied core - eg. cylinder heads, short blocks - are subject to your core being in a servicable condition.
If any components are found to be damaged or unserviceable there will be an extra cost. Again, so far as is practicable, we will discuss any additional cost implications with you before proceeding with any remedial work required.


TECHNICAL HOTLINE

For any technical questions or help with any of our products, please call 07910 384 591


"REMEMBER - THE PRICE YOU SEE IS THE PRICE YOU PAY !"

---