---
Gallery page
Here you will find images of past and current projects that we have been involved in. This now includes work on the AJP V8.

First up are some build shots of a 4.1 litre S6 engine that we have been working on.
Crank, pistons and rods for 4.1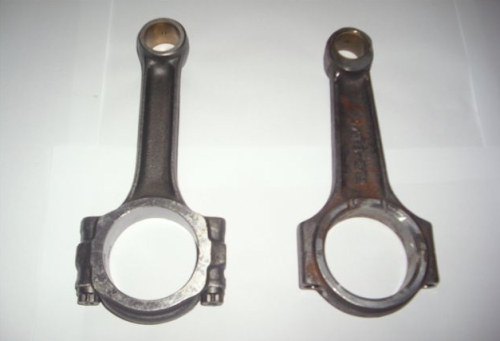 Close up of RND Engineering pro-stock forged I-beam 4340 steel 4.1 rods - left - and standard 4.0 litre rods - right. Not only is our rod is 50 gm lighter overall - but its small end actually weighs 180 gm less than that of the TVR original.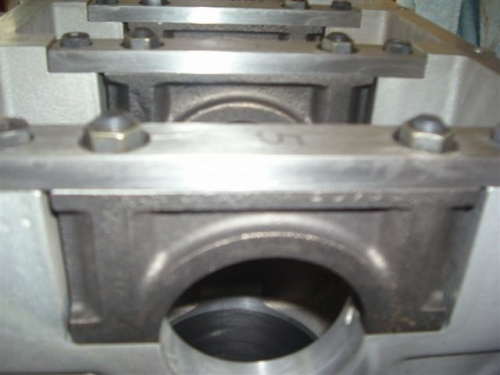 Close up of 4-bolt main cap conversion to S6 bottom end...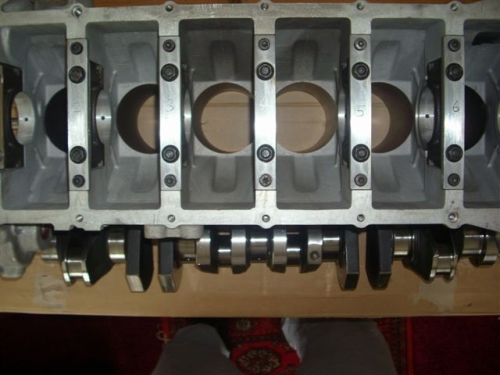 ...and the complete arrangement for the middle set of 5 crankshaft bearings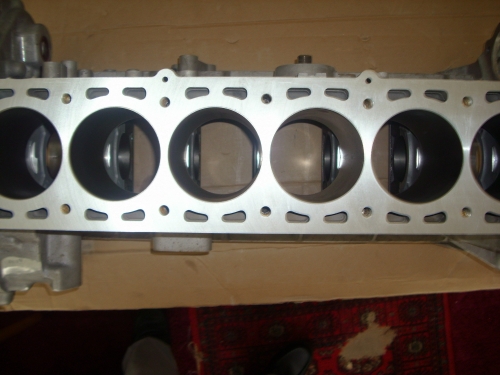 Top of block, deck already refaced and bores honed ready for assembly.
And now for something completely different: an AJP V8 block, taken to a capacity of 4.8 litres. Remember, the stock displacement of these engines from TVR is either 4.2 or 4.5 litres.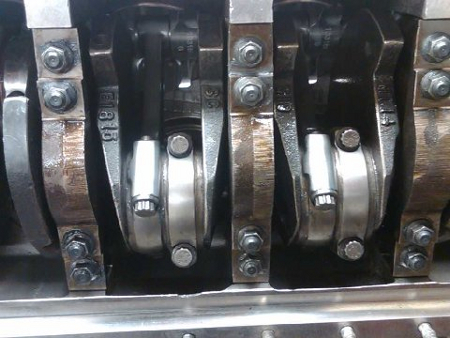 First off the bottom end, which features a fully balanced rotating assembly - rods, crank, pistons, the lot.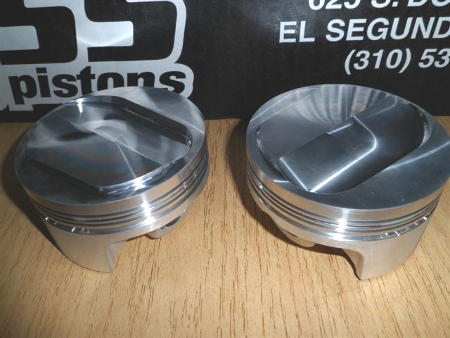 The pistons used are racing specification, from our supplier Ross.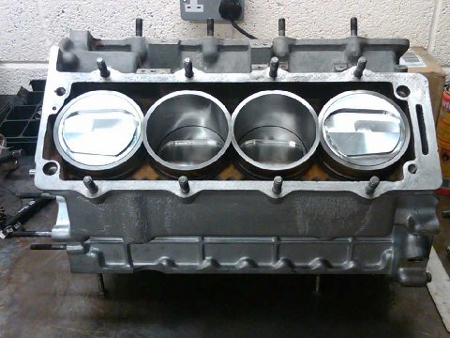 Here's how the look when sitting in the bores of the AJP V8. This picture also show the custom Darton ductile iron liners that we fitted as part of this build.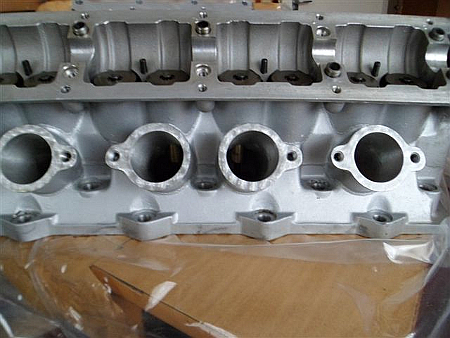 Finished AJP V8 cylinder head ready to bolt onto the block. Each of the intake tracts has been matched to the corresponding runner on the intake manifold.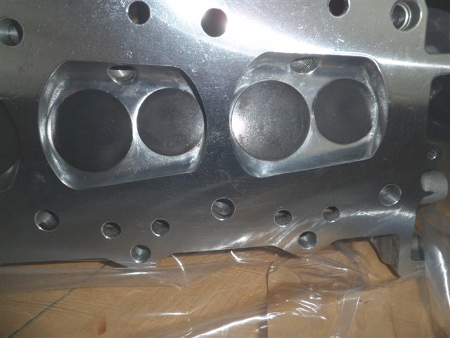 This is what the AJP V8 combustion chambers look like on this particular engine. Almost the entire space is filled with the valve heads. The racing pistons on this engine have both a recess - to accommodate the valve lift and diameter - plus a raised portion to maintain the desired compression ratio.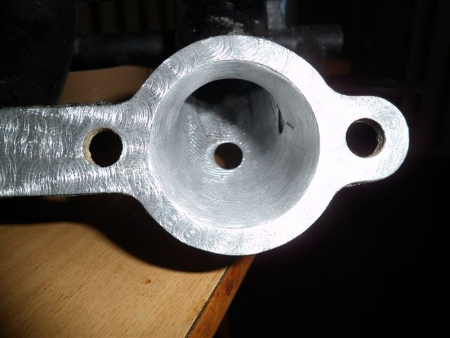 Here's a shot up the intake runner showing how each one has been matched in diameter so that there are no power-sapping ridges or steps at the point where the manifold meets the intake tract.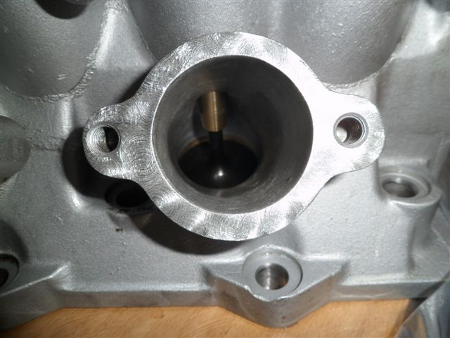 This is a view down the intake tract to the intake valve. Again, the areas behind the valve has been carefully ground to elminate eddies and any obstructions or imperfections in the casting which could impede air flow.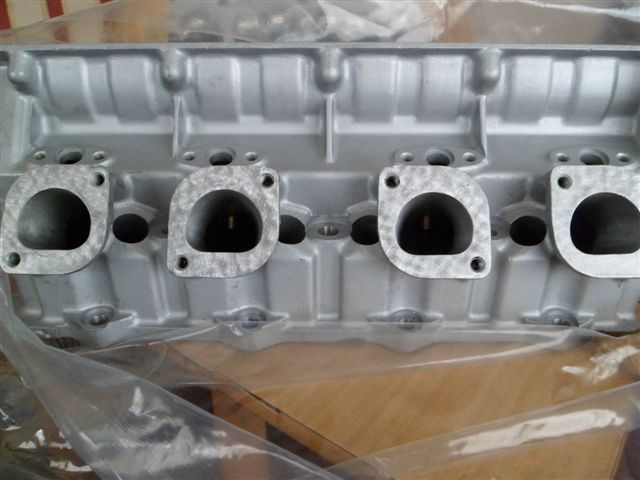 The same attention to detail is applied to the exhaust porting....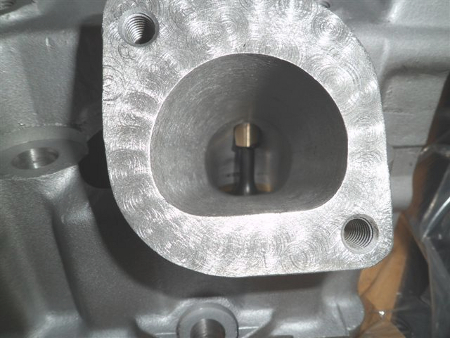 ...here, you can just make out the closed exhaust valve at the bottom of the tract.

---